The Reason We Invented The Vent Defender
During home construction, renovation and remodeling, air vents can become convenient trash cans for the construction workers. Dust, lumber scraps, drywall, sheetrock and saw dust, drink bottles and other trash, and even urine have been found in the vents.
The Vent Defender, patent pending, provides a protective barrier preventing ANY debris from entering the HVAC system, simply, easily and very inexpensively.
The Vent Defender:


Keeps trash and debris out of your air ducts, protecting your HVAC system and your family




Keeps your home safe from construction dust and debris being blown into your home once the HVAC is activated




Is made of polyurethane foam and fits 95% of air vents




Made of foam, it is extremely easy to install, by simply squeezing into place; and equally as easy to remove




Unlike other air duct covers, which are positioned on top of the vent:


Vent Defender fits deep inside the vent boot where it is unseen by the construction crew; therefore, unlikely to be removed or dislodged




Vent Defender is round to securely cover the round portion of the air duct, not the rectangular vent




The Vent Defender is reusable and can be used on your next projects.




Made of foam, the Vent Defender is able to absorb liquids




Because the Vent Defender fits over the duct, it is not dependent on a vent cover being in place for its use.



With Vent Defender, even if construction workers continue to use the vent for their trash, the debris does not fall into the duct. It is trapped on top of the Vent Defender where it can easily be picked up and vacuumed.
Partners and Inventors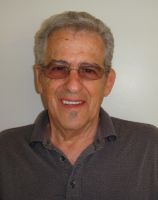 Richard "Rick" Littman
I have been building houses in Charlotte, NC for 20 years. During that time I have done renovations,
additions, and updates to numerous homes.
Through the years I have tried to improve the efficiency of the construction process. I have been aware
of the problem of construction debris collecting in the new ductwork of every project from the start and
have finally developed a product to achieve the goal of prevention.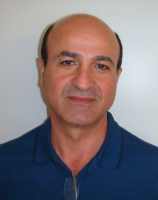 Joe Farhani
I have been working in residential construction for the past 26 years right after graduating from college
with a degree in civil engineering technology.
I always felt that there had to be a better way to prevent dust, trash and construction debris from entering
the ductwork and creating allergic reactions for our future homeowners.

I believe that Vent Defender is the answer and capable of preventing dust and trash from accumulating
in HVAC ductwork.